Cart Contents
Your cart is currently empty
Subtotal: $0.00
Categories
Manufacturers
Bestsellers
Sale Item
One Year Winners Series 3
$24.95
Server SSL Certificate
Welcome to Larry Fritsch Cards LLC
Pre-order your 2017 Topps Baseball Update Series Set Today!!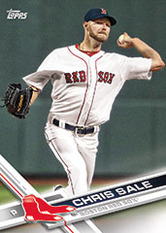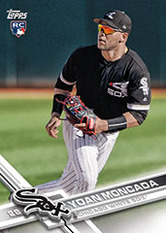 Topps Baseball Update Series captures all the best action from the season and is a must-have for every baseball fan! From the biggest player transactions and mid-season rookie call-ups to amazing highlights and All-Star Game content, the 2017 Major League Baseball season isn't complete without the release of Topps Updates! The 2017 Update series continues Topps' flagship base set with 300 new cards showcasing the hottest rookie call-ups (including Yoan Moncada and Cody Bellinger), veterans who have changed teams (like Chris Sale), season highlights, and all of the superstars from the 2017 MLB All-Star Game and Home Run Derby. Available in hand collated sets only.
Complete Set (300 Cards) $57.95 postpaid*
(Available November)
*Postpaid indicates shipping already added to price, no need to add shipping from order form to this item

***FLASH SALE **EXTENDED**!!***
PRE ORDER YOUR 2017 TOPPS BASEBALL UPDATE SERIES & SAVE MONEY WHEN YOU BUNDLE IT WITH A 2017 TOPPS BASEBALL FACTORY SET (705 Cards).
$65.95 (Originally $69.95)
A SAVINGS OF $4.00!

New Products