Cart Contents
Your cart is currently empty
Subtotal: $0.00
Categories
Manufacturers
Bestsellers
Sale Item
Server SSL Certificate
Welcome to Larry Fritsch Cards LLC
2016 Packer Police Sets Have Arrived!
2016 Green Bay Packers Police Sets
Just arrived today!!
Another proud tradition of the Green Bay Packers returns in 2016! For over 30 years the Packer Police sets have ushered in the beginning of a new season. Featuring 20 cards with a current Packer on the front of the card and an important safety tip from a Wisconsin school child on the back, this year's set will likely include stars like Aaron Rodgers, Randall Cobb, Clay Matthews, Eddie Lacy, Ha Ha Clinton-Dix, Mike Daniels, and the returning Jordy Nelson, along with head coach Mike McCarthy and general manager Ted Thompson. These cards are always great for autographs! We also have available a limited number of uncut sheets featuring all 20 cards in the set. Looks great framed and displayed!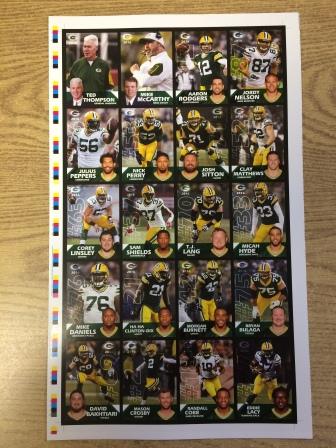 Order today and you can still get the special postpaid price and we will cover the shipping! But do not delay, this special offer will be gone soon!
Complete Set (20 Cards) $7.50 postpaid*
Also Available:
Uncut Sheet $16.16 plus $8.95 shipping

*Postpaid indicates shipping already added to this price. No additional shipping will be charged for this item.
---
Brett Favre Class of 2016 Goal Line
Art Postcard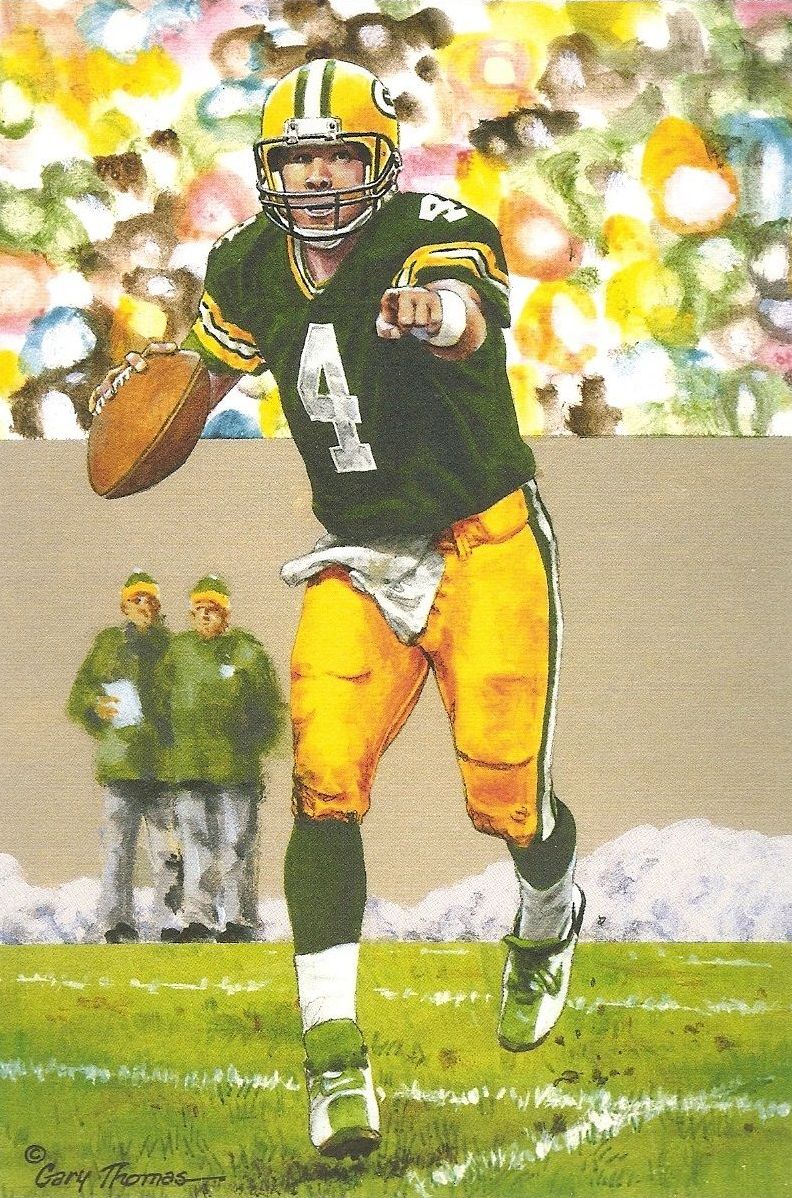 The old gunslinger enters the hallowed halls of Canton, Ohio in 2016. To celebrate Brett Favre's induction into the Pro Football Hall of Fame, this special card was issued as part of the Goal Line Art series with art by Gary Thomas. These cards measure approximately 4" X 6" and feature paintings of the game's greatest players in action on the field where they did battle. The card features #4 in a Packers uniform on a brightly colored card. The backs of the cards are complete with Favre's history including college attended (Southern Miss), years in the NFL, teams played with and the date of his induction. These cards are all in Near Mint condition and look stunning. Celebrate the induction of one of Green Bay's favorite sons with this limited edition postcard. Printing was limited to 5,000 copies.
Brett Favre Goal Line Art Postcard $27.50 postpaid*


New Products